Portfolio plan Global Development and International Relations
Appendix 1: Illustration of the investment logic model of the portfolio plan
For the sake of clarity, short, key wording formulations have been used in the illustration.
See the text in chapters 5 and 6 for complete descriptions.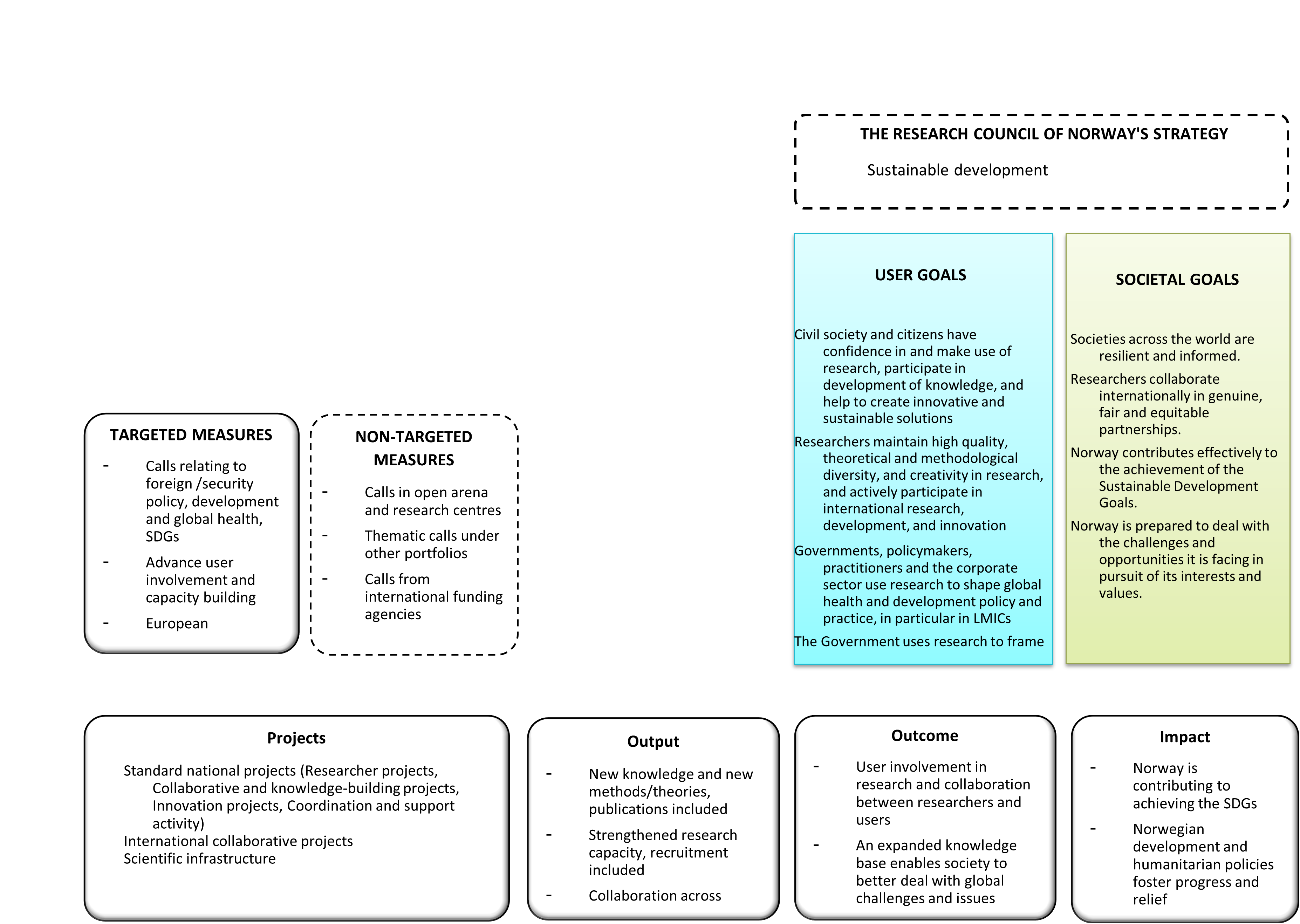 Messages at time of print 4 June 2023, 07:15 CEST
IT glitch SkatteFUNN
Have you received an email stating that your project for SkatteFUNN has been withdrawn? This is due to an IT glitch. We apologize for the inconvenience and are working to correct the error.